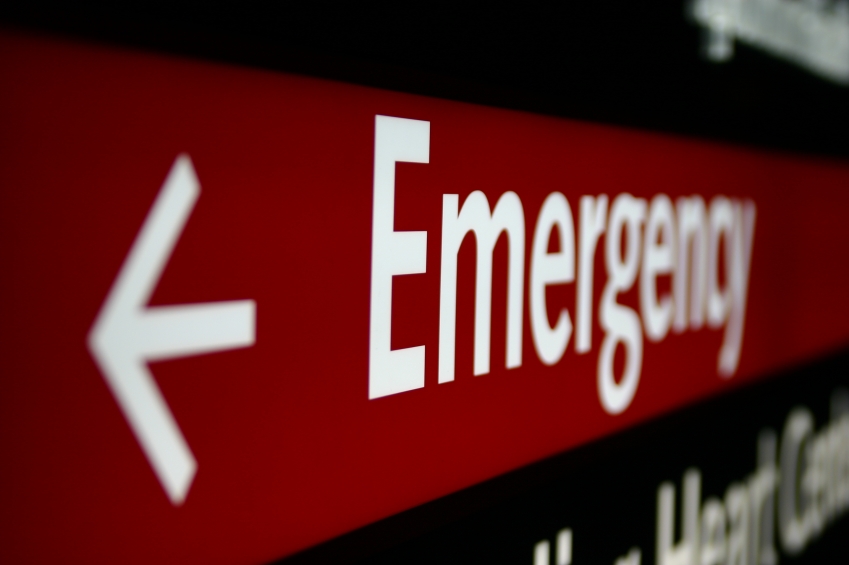 I'm going to break my general rule about talking too specifically about myself, but I had a traumatic event this week that I wanted to share.

On Wednesday, I had lunch from Whole Foods hot bar--salmon, spinach and rice with vegetables (this was the Whole Foods at 2nd Ave). I was fine until about 3 p.m. when I mentioned to a coworker that I wasn't feeling too spectacular. By 4 p.m., I felt a lot worse and told my boss I was feeling very sick. She suggested I get a cab and go home, but I didn't feel like I was going to be able to leave because I knew I was about to become really ill. Shortly thereafter, I found myself vomiting in the bathroom.

I started sweating profusely alternating with chills, and I was dearly wishing someone would have been around. I got scared because I was suddenly in so much pain. I knew I had to get myself out of there and get help. I started seeing stars and was about to faint. I managed to get out the bathroom door and the six feet across the hall to the nearest coworker. I shouted out, "Jim! Help me!" And then I collapsed.

Two guys grabbed me and put me in a chair, but I couldn't sit due to the abdominal pain, so one of them picked me up and carried me in his arms to the the couch in the front room of the office. A bunch of coworkers gathered around to talk to me and see how I was, and someone called 911. Four people sat and talked to me, and one stroked my hair and put a cold compress on my neck. Another coworker gathered up my things and my jacket and brought them to me.

The pain came in waves where I could barely speak during the peak pain, but then it would remit, and I was able to regain my sense of humor and chat. The paramedics arrived and strapped me into a chair with wheels and took me down to the ambulance. My boss was kind enough to come along for the ride. It was my first time in an ambulance, and I can't say it was all that exciting. They basically strap you onto the gurney. They handed me a barf bucket, and I was proud to not hurl despite the exceedingly bumpy ride.

I was given two bags of IV fluids, which helped enormously. My sister arrived, so my boss was free to go, but before leaving, she bought me a wide assortment of the best trash magazines to read as I recovered.

The next day, my coworkers sent me flowers.

I'm still sick and at home recovering, two days later. This is by far the worst food poisoning I've ever had. But, I just wanted to say how grateful I am to those who came to my aid during a terrible moment of illness, and how touched I am by the kindness and compassion exhibited by my coworkers in a time of personal crisis. Thank you all. I'll never forget it.